Air-Fryer Chicken Katsu Curry
with brown rice & broccoli
Breadcrumbed chicken breast cooked in the air-fryer for the crispiest coating, served with a sweet Japanese curry sauce. This air-fryer chicken katsu curry is easy and delicious – perfect for a cosy weeknight meal.
Preparation
Add the onion, carrot and coconut oil to a medium, non-stick frying pan over a medium heat on the stove. Cook, stirring occasionally, until the onion has softened (around 5 minutes). Stir in the garlic and instant oats then pour in the chicken stock, soy sauce, curry powder and honey. Let simmer for 10-15 minutes until the carrot has fully softened. Remove from the heat and blend until smooth.

Take 3 wide, shallow dishes - place the instant oats into one of them, the egg into a second, and the breadcrumbs into the third dish. Dip each chicken breast into the instant oats, then the egg, then the breadcrumbs so they're fully coated.

Spray the basket of the Air Fryer with the spray oil then place the coated chicken breast inside. Spray with more oil on top and then air fry for 18-20 minutes at 180˚C, flipping the chicken over halfway through. The coating should be crispy and the chicken should be cooked through (internal temperature of 74˚C (164˚F).

Cook the rice according to the directions on the packet.

Slice the crispy chicken breasts and serve with the rice, broccoli and sauce.

Enjoy!
If you don't have our
instant oats
, use chickpea flour for thickening the curry and coating the chicken breasts.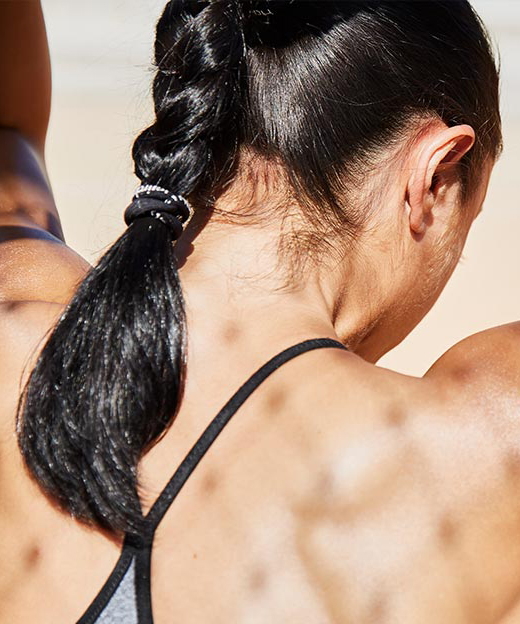 Free Body Check
Want to improve your nutrition? Our Body Check will help!
Personal BMI Calculation
Helpful nutrition advice
Products to help hit your goal
Get started