Protein Vanilla Cookie Dough Ice Cream
with homemade oatmeal cookie dough chunks
A no-churn, high protein vanilla cookie dough ice cream. The base is made with low fat Greek yogurt,
vanilla whey protein
and gelatine to make a creamy, smooth mixture. This is frozen and then blitzed in a food processor to get a soft-serve ice cream consistency, without needing an ice cream machine. The cookie dough is made using our
vanilla protein porridge
for sweet, chewy chunks which are added to the ice cream base.
Preparation
Place 50ml of the milk into a small bowl and sprinkle the gelatine over it. Set aside for 5 minutes to soften.

Warm the remaining milk with the vanilla paste in a medium pot over a medium heat until gently steaming. Remove from the heat and stir in the softened gelatine mixture. Set aside to cool to room temperature.

In a medium bowl, whisk the yogurt and protein powder until smooth. Gradually whisk in the cooled milk mixture until smooth.

Pour into a sandwich bag and seal, pushing out any air, then lay flat and freeze for 2-3 hours until solid.

Meanwhile, make the cookie dough by melting the JustNuts in a small pot until liquid. Remove from the heat and mix in the vanilla protein porridge. Pour in the boiling water and stir over a medium heat on the stove for 1 minute. Remove from the heat, set aside to cool. Once completely cool, stir in the chocolate chips.

Once the ice cream base has frozen, remove from the freezer and allow to thaw for 10 minutes until soft enough to break into chunks. Tip the chunks onto a cutting board and chop into smaller pieces (if not soft enough yet, let it thaw for another 10-15 minutes). Tip into a food processor and blend - it'll first break down into small pieces and then turn into a smooth, soft-serve ice cream consistency.

Scrape the ice cream into a food storage container, adding small balls of cookie dough throughout. If you like the soft-serve texture, you can spoon it into bowls and serve right away. If you prefer a firmer texture, freeze for 30-60 minutes until scoopable.

Enjoy!
If you don't want to make cookie dough from scratch, just chop up a couple of our
cookie dough protein bars
into small chunks and fold them through the ice cream base.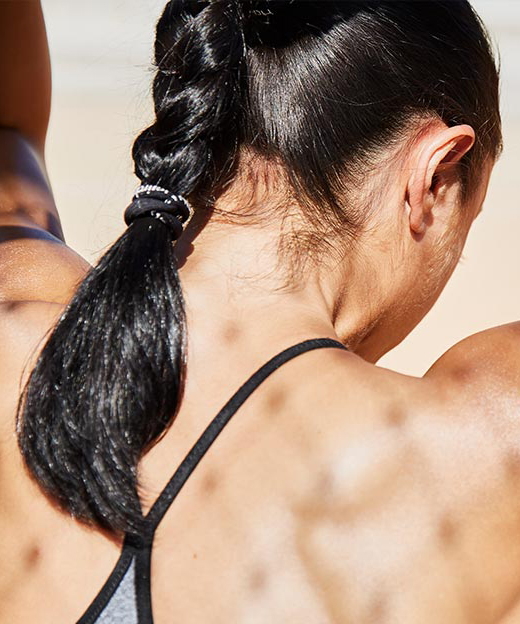 Free Body Check
Want to improve your nutrition? Our Body Check will help!
Personal BMI Calculation
Helpful nutrition advice
Products to help hit your goal
Get started