High Protein Fattoush Salad
a salad filled with crunchy protein pita chips and crisp vegetables
Crispy triangles of pita are tossed with a pomegranate molasses dressing, tomatoes, radishes, herbs and cucumber in this high-protein fattoush salad. The pita are made with our
protein bread mix
which is so easy to use and is double baked to achieve crunchy pita croutons. This refreshing yet filling salad is so good for lunch or served alongside some kebabs for dinner.
Preparation
Preheat the oven to 180C fan.

Combine the protein bread mix with the water, stirring until you get a sticky mixture, and set aside for 30 minutes to thicken. Divide dough in two and use damp hands to roll into balls. Flatten the balls onto a lined baking tray to make two circles, around 15cm in diameter.

Bake for 20-25 minutes, until golden all over. Remove from the oven and allow to cool. Slice both flatbreads in half so you have 4 thin circles. Cut each circle into 8 wedges. Place back onto the baking tray and bake for 10-15 minutes, until golden and crispy.

Dice the tomato, slice the cucumber & radishes and thinly slice the red onion. Roughly chop the lettuce. Toss this all together in a large bowl. Add the pomegranate seeds and chopped herbs. Toss together to combine.

Whisk together the oil, pomegranate molasses, lemon and salt until combined. Pour over the salad and toss to coat. Add the crispy flatbread pieces and toss again. Tip onto a plate and crumble over the feta then serve.

Enjoy!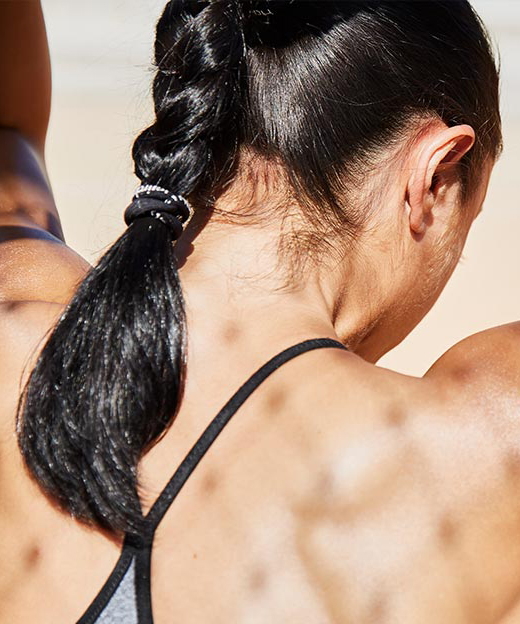 Free Body Check
Want to improve your nutrition? Our Body Check will help!
Personal BMI Calculation
Helpful nutrition advice
Products to help hit your goal
Get started