Healthy Raspberry Oatmeal Bars
with homemade raspberry chia jam
These healthy raspberry oatmeal bars are filled with a homemade raspberry chia jam, sandwiched between two layers of oaty crumble. The flavour of
coconut oil
works so well with the raspberries in this recipe and ensures the crumble has the perfect crispy, crumbly texture.
Preparation
Preheat the oven to 180°C (350°F) and line an 8-inch square (or similar size) baking tin with a sling of baking paper.

For the chia jam: Place all the jam ingredients into a small pot and bring to simmer over a medium-low heat, mashing with the back of a spoon to break down the fruit. Simmer for 5 minutes, stirring occasionally. Remove from the heat and set aside to cool.

For the oat topping: Combine the oats, baking powder, almonds and coconut sugar in a medium bowl. Melt the coconut oil and pour into the bowl along with the cream cheese. Rub the ingredients together with your fingertips until you get a crumbly mixture.

Take ⅔ of the oat mixture and sprinkle into the prepared baking tin then press down into an even layer. Spread the chia jam on top and sprinkle on the remaining oat mixture.

Bake for 20-25 minutes, until the crumble is golden. Remove from the oven and allow to cool before slicing into 10 bars. Store the healthy raspberry oatmeal bars in an airtight container at room temperature for up to 4 days.

Enjoy!
If you can't eat almonds, try replacing the ground almonds in this recipe with an equal weight of our
instant oats
, instead.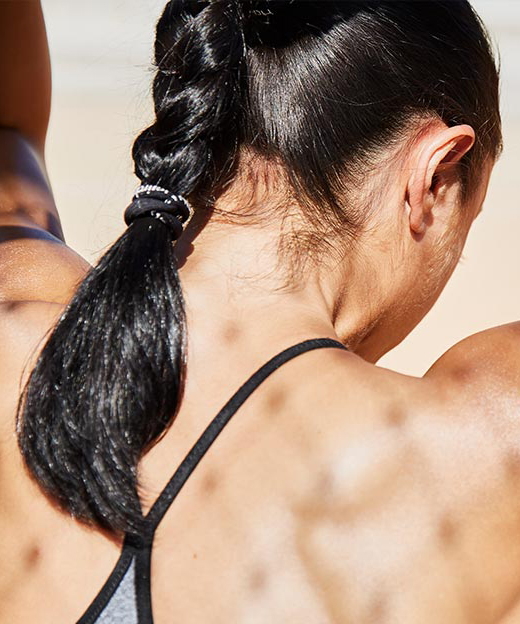 Free Body Check
Want to improve your nutrition? Our Body Check will help!
Personal BMI Calculation
Helpful nutrition advice
Products to help hit your goal
Get started