Healthy Swedish Meatballs
with creamy cauliflower mash
8Tender meatballs with a creamy sauce and fluffy mashed cauliflower all come together perfectly in these healthy Swedish meatballs. Using
instant oats
and grated onion in the meatballs makes them so moist and soft, with allspice and white pepper for that distinctive flavour.
Preparation
For the meatballs, combine all the meatball ingredients (apart from the cooking spray) in a medium bowl. Mix together by hand until fully combined.

Heat a large, non-stick frying pan over a medium heat and spray with the non-stick cooking spray (or brush with a thin layer of oil). Take heaped teaspoons of the meatball mixture and roll into balls. Place the balls into the frying pan and cook, turning often, until golden all over and no longer pink in the middle. Remove to a plate and set aside.

Keep the frying pan on the heat and add the butter. Let it melt then add the chickpea flour and stir together. Gradually whisk in the chicken stock a little at a time until you've added it all. Let the gravy simmer until slightly thickened then stir in the soy sauce, cream cheese and lemon juice. Remove from the heat and stir in the meatballs.

Place the cauliflower into a steamer basket in a pot with a few centimetres of water in the bottom of the pot. Cover with a lid and set over a medium heat on the stove. Let steam for 8-10 minutes until the cauliflower is very soft, topping up the water if needed to prevent the pot becoming dry.

Blend the steamed cauliflower with the garlic, olive oil and cream cheese until smooth.

Divide the cauliflower between 4 bowls, top with the meatballs and gravy. You can serve with lingonberry jam or cranberry jam plus a sprinkle of fresh, chopped parsley if you like.

Enjoy!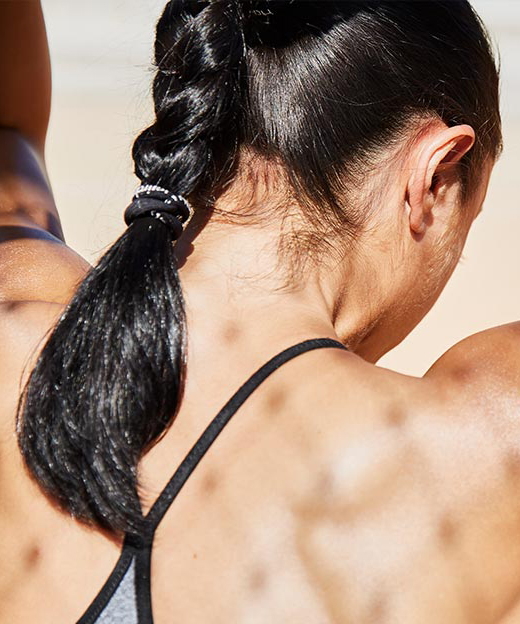 Free Body Check
Want to improve your nutrition? Our Body Check will help!
Personal BMI Calculation
Helpful nutrition advice
Products to help hit your goal
Get started