High Protein Enchiladas
with Shredded Chicken, Peppers & Black Beans
Shredded chicken, bell peppers and black beans wrapped up in tortillas, covered with a spiced tomato sauce and cheese then baked. These high protein enchiladas are a delicious recipe to meal prep for an easy dinner for the week! Just keep the leftovers in the fridge and re-heat in the oven until hot and crispy.
Preparation
For the sauce, blend the chopped tomatoes, tomato paste, spices, chipotle paste, stock cube and garlic together. Pour into a pot and place on the stove over a medium heat. Add the chicken breasts, pushing them down so they're submerged. Cover with a lid, leaving it slightly ajar. Leave to simmer for 20 minutes, until the chicken breasts are completely cooked.

Remove from the heat. Remove the chicken breasts from the sauce to a cutting board. Let them cool slightly then use two forks to shred them into thin strips and set aside.

Preheat the oven to 180C (350F).

Heat the olive oil in a medium non-stick frying pan. Add half the onion and all the peppers, season with salt, and cook over a medium-low heat, stirring occasionally, until softened - 15 to 20 minutes. Pour in the black beans and their cooking liquid from the tin. Simmer until the liquid has mostly evaporated then stir in the chicken along with a few spoonfuls of the tomato sauce.

Dip each tortilla into the tomato sauce then fill with the chicken/pepper filling before rolling up.

Spread a few spoonfuls of tomato sauce into an ovenproof baking dish. Place the filled, rolled tortillas into the dish seam side down. Pour the remaining sauce on top and sprinkle with the cheese. Bake for 30 minutes or until the cheese is golden. Sprinkle the remaining sliced onion on top along with chopped coriander and serve.

Enjoy!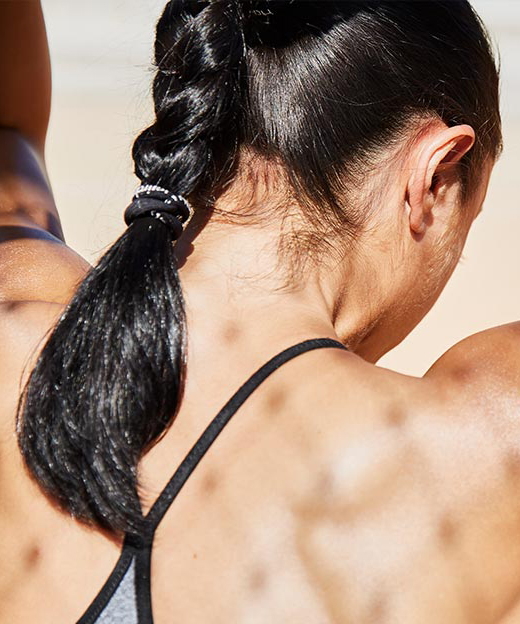 Free Body Check
Want to improve your nutrition? Our Body Check will help!
Personal BMI Calculation
Helpful nutrition advice
Products to help hit your goal
Get started