High Protein Pea Soup
extra creamy recipe
After our first autumn walk, we love to warm up with a bright green pea soup. Why should we limit ourselves to tomato soup? We love playing with the whole rainbow of colors, so today we're lighting our plates up green. Try it yourself and come out with a protein-packed vegan soup that gives you the power you need.
Preparation
Ingredients:

1  onion , 2 cloves garlic

Chop the onion. Dice the garlic.

Warm the coconut oil in a pot. Saute the onion until it is transparent. Then add the garlic and cook for another 30 seconds until it is fragrant.

Ingredients:

960 ml vegetable stock

Add the vegetable stock and bring to a boil.

Ingredients:

240 g peas , 150 g edamame

Add the peas and the edamame. Let the soup simmer for 15-20 minutes.

Meanwhile, make the croutons. Prepare the Vegan Protein Bread according to the directions on the package (or use whatever you've got leftover from yesterday). Cut the Protein Bread into 1-2-cm cubes. Dice the garlic or run it through a garlic press. Now toast the bread cubes and garlic with a splash of olive oil over medium heat, stirring regularly, for 5-6 minutes. Season with salt to taste.

Ingredients:

2 tbsp lemon juice , 2 tbsp cashew butter

Use a blender or a stick blender to puree the pea and edamame mixture until smooth. Add the lemon juice and cashew butter and blend again. Season with salt and pepper to taste.

Serve your pea soup topped with croutons and fresh herbs.

Enjoy!
Our Tip: Pea Soup with Crunchy Topping
We can't get enough of the combo of creamy and crispy. Try toasting a handful of our Protein Flakes in a dry pan and dusting them on top of our soup!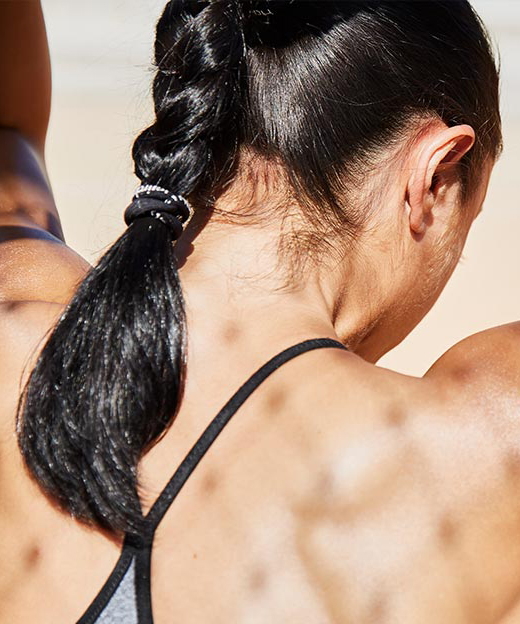 Free Body Check
Want to improve your nutrition? Our Body Check will help!
Personal BMI Calculation
Helpful nutrition advice
Products to help hit your goal
Get started