Pumpkin Peanut Stew with Chickpeas
serve with a homemade protein chapati
Life without peanut butter? Sure, it's possible, but why? Everyone knows about PB&J, but there's so much more to this kitchen talent than sandwiches and satays. Today, it shines in a peanut stew with seasonal fall vegetables. And just to make sure you can sop up all the last drops of your peanut stew, we've thrown in a recipe for a homemade protein chapati on the side.
Preparation
Ingredients:

1  onion , 1  chili

Chop the onion. Slice the chili into thin rings.

Ingredients:

500 g butternut squash

Scoop the seeds out of the pumpkin and cut into bite-sized pieces.

Ingredients:

1 clove garlic , 3 cm ginger

Dice the ginger and garlic.

Warm the coconut oil in a pan over medium-high heat. Add the chopped vegetables.

Ingredients:

0.5 tsp coriander seeds , 0.5 tsp cinnamon , 0.5 tsp allspice

Gently crack open the coriander seeds. Add these and the other spices to the pan. Stir well.

Now add the peanut butter to the pan.

Ingredients:

600 ml vegetable stock , 265 g chickpeas

Add the vegetable stock and chickpeas to the pan. Bring to a boil, then lower the heat to a simmer. Simmer for about 15 minutes.

Meanwhile, make the chapatis: Mix the flour and Vegan Protein in a large bowl. Add the oil and the hot water. Stir with a spoon until the dough is cool enough to work with your hands. Knead in the garlic powder and salt.

Knead the dough for about 5 minutes to make sure it is smooth and soft.

Divide the dough into ping-pong-ball-sized pieces.

Preheat a non-stick pan on medium heat.

Dust your working surface with flour. Roll out the dough balls. They should end up about 2mm thick and about 15cm wide.

Place one chapati in the preheated pan. Cook for about 20 seconds, then flip. Let the dough cook fully on the other side, then flip it over again. Now take the chapati out and set it aside.

Repeat for each of the pieces of dough.

Ingredients:

60 ml orange juice , 3 tbsp lemon juice , 700 g spinach

Now add the orange juice, lemon juice, and spinach to the pot of stew. Simmer for 3-4 more minutes.

Ingredients:

1 tsp soy sauce ,  tsp

Season the peanut stew with soy sauce and salt. Serve with your homemade chapatis on the side.

Top your stew with fresh coriander, chili, and roasted peanuts to taste.

Enjoy!

Our Tip: What kind of pumpkin to use in your peanut stew
When the temperatures start to drop, stews are a life-saver. Warming and packed with balanced ingredients, they warm you from the inside out, while pumping you full of the power you need. Not sure what kind of pumpkin to take? Here in Germany, we love a good Hokkaido - also sometimes seen as red kuri squash or sunshine squash. These sweet, small- to medium-sized pumpkins are not only a happy orange color; they taste sweet and nutty and are a breeze to prepare. Because the skin is edible, you don't need to peel them - just give them a good wash and you're good to go! If you can't find a sunshine squash, try a butternut (peeled).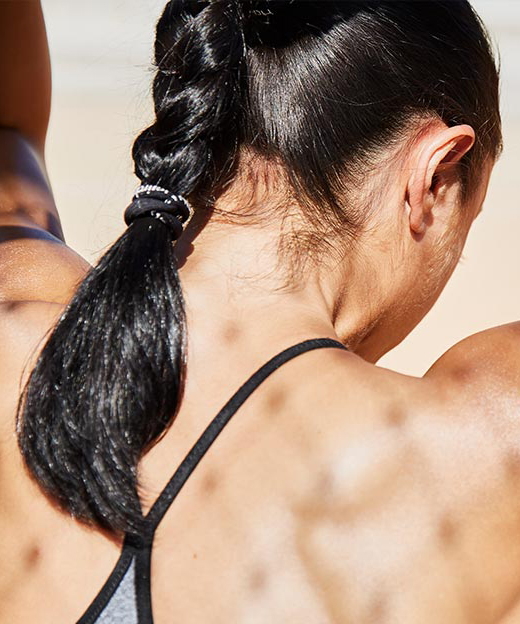 Free Body Check
Want to improve your nutrition? Our Body Check will help!
Personal BMI Calculation
Helpful nutrition advice
Products to help hit your goal
Get started