Chocolate Hazelnut Protein Biscotti
the best friend to a cup of coffee
The perfect biscuit to dip into coffee, these chocolate hazelnut protein biscotti are a delicious way to get your chocolate fix. With chunks of crunchy hazelnuts and
chocolate whey protein
for that perfect flavour combination that
we know and love
! If you prefer them thinner, slice into 5mm thick biscuits for a crispier result.
Preparation
Preheat the oven to 180C.

In a medium bowl, combine the almonds, whey, cocoa, instant oats, chia seeds, baking powder and salt. Once mixed, add the egg whites and stir together then knead in the bowl to get a sticky dough. Add the hazelnuts and mix them into the dough.

Tip the dough out onto a lined baking tray and shape the dough into a log which is roughly 6 x 22cm. Bake for 30 minutes then allow to cool for 10 minutes. Slice into 24 pieces (around 1cm thick) using a serrated knife or a sharp knife.

Lay the slices onto the tray. Lower the temperature of the oven to 140C and return the biscuits to the oven for a further 10-20 minutes, until the hazelnuts are toasted. Remove from the oven and allow to cool completely then transfer to an airtight jar and store for up to 1 month at room temperature.

Enjoy!
If you want a stronger hazelnut flavour, switch the chocolate whey for
hazelnut
and drizzle the finished biscuits with some of our
hazelnut protein cream
.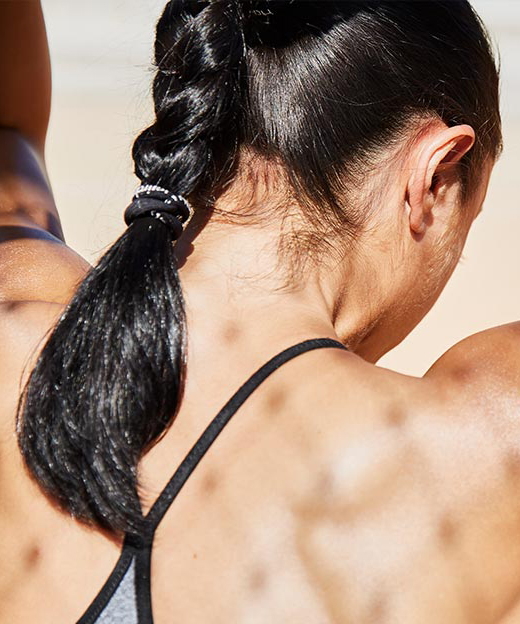 Free Body Check
Want to improve your nutrition? Our Body Check will help!
Personal BMI Calculation
Helpful nutrition advice
Products to help hit your goal
Get started