Protein-Crusted Roasted Broccoli with White Wine Sauce
let's do something new with broccoli
Winter festivals are the perfect time for special recipes. But roasting a hunk of meat every single day is just a bit too one-note, don't you think? This Solstice, we're going to be bunging a lot more veg into the oven. Take, for example, this protein-crusted roasted broccoli, served with a delightful, homemade white wine sauce.
Preparation
Preheat the oven to 200° C.

Puree all the ingredients for the marinade with a high-powered blender.

Wash the broccoli. Remove the leaves. Cover the florets completely with the marinade. Then spread the flaked almonds evenly over it.

Now make the white wine sauce. Halve the onions, mushrooms, and garlic. Put these into a baking dish along with the other ingredients for the white wine sauce. Set the head of broccoli in the baking dish with the other ingredients - head-up, so as not to disturb the almond coating!

Roast the broccoli for 70-80 minutes. Test for softness by poking through into the inside of the roasted broccoli with a toothpick.

Dice the parsley. Remove the thyme leaves from the sprig.

Garnish the roasted broccoli with the fresh herbs. Serve with the white wine sauce. This is a chunky sauce that does not need blending.

Enjoy!
Our Tip: Roasted Broccoli with a Protein Crust and Gravy
White wine just not your jam? We've got another option that might be gravy with you. Serve our roasted broccoli recipe with this unbeatable
vegan gravy
, also made from a base of wintry vegetables and herbs.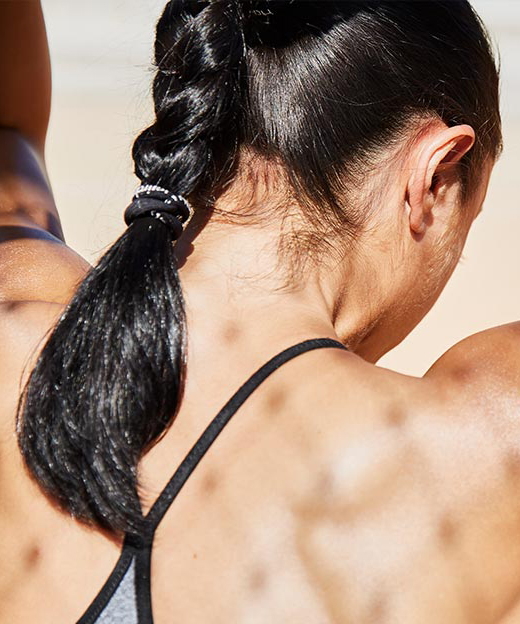 Free Body Check
Want to improve your nutrition? Our Body Check will help!
Personal BMI Calculation
Helpful nutrition advice
Products to help hit your goal
Get started