Quick Winter Salad with Roasted Brussels Sprouts
sweet and salty in perfect balance
Sick of deciding what to cook for dinner again? Then our quick winter salad is for you. It comes together in just a few steps and makes top-notch leftovers. Oven-roasted vegetables and crunchy pecans are drizzled with a sweet and sour dressing, making this salad one to add to your dinner rotation.
Preparation
Preheat the oven to 220° C.

Clean the Brussels sprouts. Remove all the leaves that have yellowed. Slice the sprouts in half.

Peel the sweet potato. Cut it into bite-sized pieces.

In a small bowl, mix the oil, maple syrup, balsamic vinegar, cinnamon, rosemary, salt, and pepper.

Place a piece of parchment paper onto a baking tray. Spread the vegetables evenly over it. Cover with the marinade.

Roast the vegetables for 20-25 minutes at 220° C.

Add the pecans to the baking tray. Bake everything for another 10-15 minutes.

Serve the roasted vegetables with field salad. Top with the dried cranberries.

Enjoy!

Our Tip: Warm Winter Salad
Can't get enough of the flavor of warm vegetables in your salad? Our recipe for
warm autumn salad
will have you whipping up oven-roasted vegetables with a creamy tahini dressing.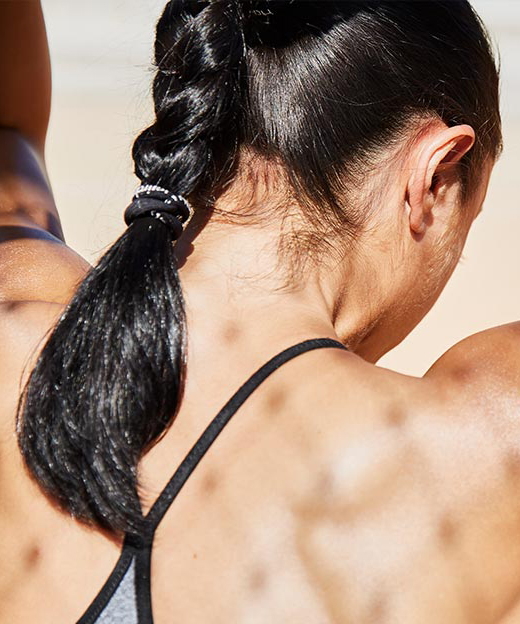 Free Body Check
Want to improve your nutrition? Our Body Check will help!
Personal BMI Calculation
Helpful nutrition advice
Products to help hit your goal
Get started